Upcoming Classes
Save the Dates!
Cynthia Rutledge: March 22-24, 2024
Cynthia Rutledge: September 20-22, 2024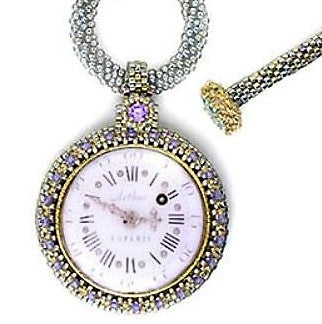 Registration Policy
Details...
Class fees do not include materials.
Cancellation Policy:
Class space is confirmed upon receipt of payment. There are no class refunds unless the class is canceled by Beaded Bliss.  If you need to cancel, you may transfer your spot to another student, or you will receive all instructional materials and the option to purchase a kit.  For questions, please contact Julie at BeadedBliss@icloud.com
Classroom etiquette:
* Kits will be available at 9:00 a.m. on the day of the class
*Class begins promptly at 10:00.
* Please turn OFF the ringer on your cell phone.  It is very disruptive to the instructor and to your fellow students.
* Come ready to learn with an open mind and a creative spirit.
Classroom Tips:
Since we are not a Bead store, you will want to bring:
* A beading surface
* A task light, if you have one
* Eyeglasses if you need them
Skill Level Classifications:
Workshops have been classified into skill levels in order to ensure that each student gets the most out of each class. If you are unsure as to specifically which skills or stitches are needed for any given class, please inquire by sending us an email. 

All levels - Open to anyone.
Intermediate - Have basic knowledge of the technique in this class but lack the finer points.
Advanced - Have completed several projects using these techniques including increasing, decreasing and/or other finer points of the various stitches.
Thank you to Cynthia Rutledge
A special Thank You to Cynthia Rutledge for allowing me to use her beautiful beadwork and images for the Beaded Bliss website!